Global Cosmetics is a cosmetic manufacturer specialized on lipsticks, lip gloss, lip balm and lip scrub with the latest technology. As a major player on the market we understand the overall shift in the culture of beauty. Currently is all moving towards embracing individuality in people and also in every culture in the world.
When we look for trends, besides market research we look at all sources of inspiration and creation. Since the beginning of times, lip care has been a powerful statement. Our job with regards to the lip area is to build products that speak for your customers. We value personal expression and embrace authenticity. When creating lip care products, we look to create what seems to be a simple cylinder, yet it holds deep meanings.
The internet has saturated feeds of models, looks, mood boards, inspiration and products. New products currently have super short lifespans and less cultural impact because most markets are over saturated with constant new trends. People choose lipsticks according to their individual taste which makes the market tougher, this is our first reason to develop products that are special. We want them to relate and make them feel identified. We know a good lipstick brand will be a new trendsetter, as one of the best cosmetic manufacturer we help you to accomplish it.
Lip gloss have come a long way since its first appearance for the movie industry. Today thanks to the pop culture it is making a great come back. Created to enhance the thickness of the lips or make a great canvas for lipstick, the lip gloss is still a trend in the market. The rising gloss market calls for several innovations regarding formulation. Including a variety of features like moisture or shine. As a cosmetic manufacturer we are excited about the lip gloss reappearance and looking forward to creating glosses that stand out.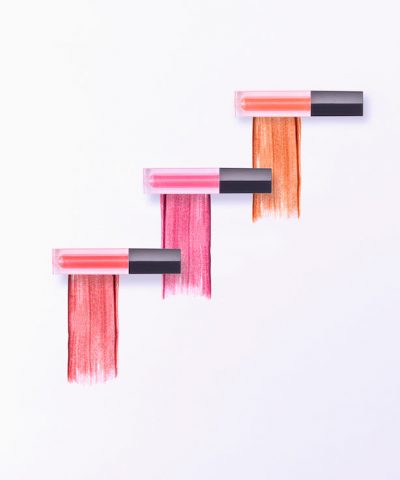 In today's society the importance of healthy appearance is an ever-growing interest. The lip balm industry is all about health and conscious consumers focused on protection, natural ingredients, and good purposes. In the XXI century, thanks to social media, balms have given a step forward to a trend of inspirational natural beauty. Our cosmetic manufacturer team create lip balms as a sign of healthiness and lip care. We mix functionality with style in the right way.
Sometimes we forget how important it is to take care and nourish our lips. Our scrubs are made on a base of soft oils and different kind of natural raw materials. From sugar to coffee our cosmetic manufacturer team develop lip scrubs that are meant to soften, clean and bring life to the lips. At global we are aware of the last trends like scrub in tubes or mineral scrubs, we stick to the tendencies and develop safe, fun and healthy formulas for you.
Our ODM OEM Gift Set is made for special occasions with unique products. Our sets are made to look attractive and designed to be given as a gift.
Our OEM ODM fragrances trends include organic raw materials, sustainable development, personalization, travel-size products and home perfume.
Our Color Cosmetics manufacture include foundation, eye makeup, cushion cream, blush, eye brow, skin complexion products, nail polish and remover.
Our OEM ODM skin care includes toner, sunscreen SPF, serum, moisturizer, facial sheet mask, exfoliate, cleanser, make up remover, oils and face masks.
Global Cosmetics Toiletries are personal care items used for hygiene or grooming. From body wash to spray shampoo our development practices are the highest.
Global Cosmetics is a cosmetic manufacturer specialized on lipsticks, lip gloss, lip balm and lip scrub with the latest technology.
We are here for all your business needs and questions.
Please feel free to contact us on your queries and we will get back within 24 hours.